Real Estate Social Media Marketing
Thanks to the many social media platforms available today, there are countless ways to connect with sellers. Having an online presence is essential to getting deals that are off-market (not listed with a real estate agent) and it adds credibility to you and your growing company.
We're going to focus on what it takes to build an online presence as well as some methods you can use to reach more potential sellers in your target area.
Websites and Landing Pages
Do you need a website in order to invest in real estate? Nope! Not really. However, there are many advantages to having one and the costs of building a decent-looking website are almost free, why wouldn't you!
When a seller gets your message, whether it's from a postcard mailer or a Facebook ad, they're going to Google you to see if you're a legitimate real estate investor. Having a simple website they can go to adds to their comfort level and makes you look very professional.
If you're on a tight budget, Wix or Weebly would work quite well to get you up and running quickly. If you have some flexibility, then REI Blackbook or Investor Carrot are great options.
Landing pages are perfect marketing tools that you implement in your business. This is a single sales page that a potential seller can go to and fill out details about their property and their situation. Not all sellers want to use an agent and prefer to work with the buyer directly, saving them time and money. After they add their property details and a method of contact (phone number or email address) you can call/text/email them back to discuss the property as well as their reasons for selling. It makes for a much better conversation when the seller is approaching you!
Take your time and explore your options. In addition to the website and landing page, which is just a page from your site, you will need a domain name (your site's address) and email service. We've successfully used GoDaddy and NameCheap. If you want everything under one roof, then REI Blackbook will do the trick. You can get the domain name from them, receive email addresses that correspond to your domain name, i.e. [email protected] as well dedicated phone numbers you can use in your marketing and a CRM (customer relations management) to store and organize your contacts. There are other tools out there, of course. We're just sharing what we use in our real estate investing business.
Leveraging Social Media Platforms
When it comes to marketing on social media platforms, most would say post often and post consistently in order to build your followers. We would also recommend this in addition to a less common, but very effective hack.
Whenever you post on Facebook, Instagram, LinkedIn, etc., you want to create or curate content with your ideal person in mind. A riveting article on buying houses at deep discounts would not be well received if targeting owners looking to sell at top dollar.
Since you already have a lot on your plate, you may want to look at sites such as Hootsuite or Buffer to keep your posts organized with the least amount of effort.
Check out the marketing strategies Ashley shares in the video below. Be sure to take notes. You just never know when a brilliant idea hits you!
If posting seems a bit overwhelming or you wish to add a bit more to your marketing repertoire, then this hack will be quite enjoyable!
If you know where you're sellers hang out, then why not reach them using the leveraging power of social media influencers. We've only just heard of this but the idea behind makes a lot of sense.
An influencer spends most of their time building audiences to promote their brand. You can tap into that pool of followers in any of the following ways:
Offer to pay for a shout-out.
Go on their video or podcast show do have them interview you and your real estate services.
Have them do a review of your company and how you're able to help their viewers/listeners sell their home.
The options are endless you just have to know your seller and fish where they hang out. The best part is you're building relationships with these influencers who you can tap into at any time. Just make sure it is equitable for them as well.
Facebook Pay Per Click Ads and Marketplace
While there's so much we can discuss regarding PPC ads, it's just too broad to tackle here. However, there's a great spy hack you can implement to get the most from your marketing campaigns.
You've heard that Facebook is an excellent platform to get sellers to your landing page, but have no idea what ads work without spending money testing and testing and testing. While we're not suggesting you don't test, that's essential, we're saying start with what's working for your competitor!
Go to your competitor's Facebook page and as you're scrolling down, look to the left side for a section labeled 'Page Transparency' and click the 'See all' link. A pop-up will give you information about your competitor, which is nice, but we want to scroll down until we see 'Go to Ad Library'.
Another page will open displaying all the ads your competitor is currently running. Not only that, but you'll see which ones seem to be more popular. Those are the ads that are making them money!
We do not recommend copying the ad, of course, but you can definitely learn what seems to work for your target audience and this gives you a wonderful starting point for your ads!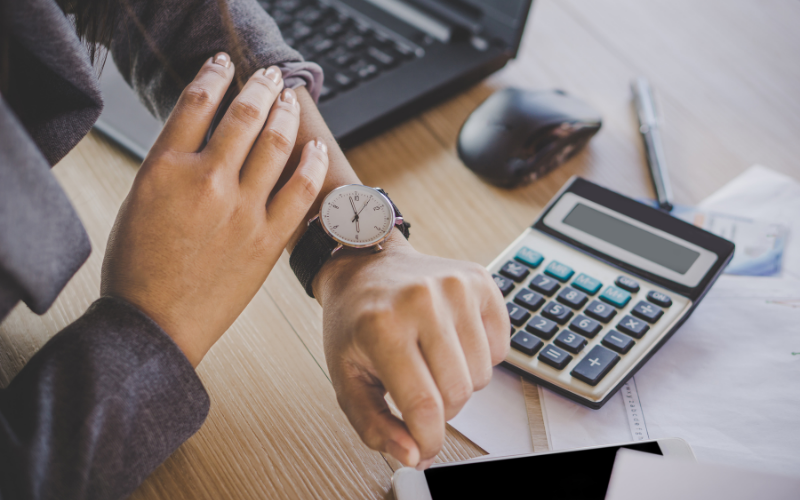 Another worthwhile aspect of Facebook is its Marketplace platform. Here you can see what properties are available in your investing area and you can post your ads for free to reach sellers, cash buyers, etc. We've used this quite a bit when looking for tenant buyers to purchase our properties.
Keep in mind, you'll be weeding out a lot of tire kickers, but you really can't go wrong with a free way to get your message out there!
Best Tools for Social Media Marketing
All the tools you need to grow your real estate investing business. All in one place.
Convert more of your leads into deals with the all-in-one growth tool built for real estate investors. Start your 14-day free trial of REI BlackBook and receive 2 of our most popular workshops on-demand.
PropStream® is the most trusted provider of comprehensive real estate data nationwide. We empower real estate investors with the data, investor tools, and marketing solutions needed to make informed decisions and stay ahead of the game.
Best Books for Social Media Marketing