One of the best sources of leads is from reaching out to sellers directly or having them come to you. This is because going directly to the seller gives you the best control of the potential deal Even though it is kinda scary to talk to another person about something so life-altering as selling their house, you put the fear aside to communicate and find solutions that can for you both. Below we will explore different methods you can use to reach out to sellers as well as how to get them to come to you!
Offline Methods of Reaching the Seller
These five methods of reaching out to the seller are tried and true and have been used by many of the top real estate investors for decades! Let's review a few of them:
Direct Mail - Also called 'yellow letters', direct mail is the method of sending a letter or postcard to the owner of record (listed at the county courthouse) for the property you want to buy. You can go to the county and find them yourself or use a listing service such as Listsource or ... The letter or postcard is written based on the type of campaign you're focused on, ie. code violations, pre-foreclosure (lis pendens), probate, divorce, etc.
Essentially, you want to inform the owner to know you're interested in buying their property and to either call or email you to discuss it further. For some of the best ideas of what to write, check out Yellow Letters Complete.
Cold Calling - If your leads include phone numbers, then cold calling would be an excellent strategy! If you need numbers, then consider using PropStream to skip trace for numbers and email addresses. Just be sure to scrub against the Do Not Call list!
Armed with the phone numbers, a simple script, and a notepad, you're ready to start making calls! Here's a great video offering some helpful tips to make the process a little easier.
Door Knocking - This is probably the most direct way of reaching a seller, just be cautious in rougher neighborhoods. All you do is knock on their door. Let them know you (or your company) are interested in buying a few houses in the area and if they know of anyone who would be interested in selling. Keep in mind, this is a technique real estate agents use to get listings. Make sure the owner knows you're not looking to list, but to buy. Whoever they recommend will be working with a solid cash buyer.
This is not a common strategy simply because of the element of fear of talking to sellers. But if you're just looking for properties in the area, then that takes the pressure off of you and the owner.
"Life begins at the end of your comfort zone." -Neal Donald Walsch
Online Methods of Reaching the Seller
There is a multitude of websites connecting you directly to the seller. Here are a few sites we use to connect with owners wanting to sell their property.
Zillow - Zillow is a simple way to find properties for sale either through a real estate agent or for sale by owner (FSBO). Enter your city and state and you'll see all the available properties for sale. The owners of the properties are listed as 'Other Listings'. You can filter your buying criteria to get a much more targeted list. From there you can view individual properties and scroll down you'll see 'Property Owner' and their phone number! You can be talking to the seller straight away!
Craigslist - This world-renowned bulletin board is loaded with deals. Simply enter the city closest to your investing area, choose Real Estate for Sale, then from the drop-down menu choose Real Estate - by Owner. You can filter the results to help narrow your search. Even though this area is for owners selling their property without an agent, you'll still see a few polished agent ads. If the ad looks promising, take a look, otherwise, skip them.
You want to connect with the owner, so you'll need to comb through for a bit, but using keywords in the search bar such as 'motivated', 'needs tlc', 'need to sell', 'handyman special', etc. helps tremendously! If you think you've got your search criteria honed in, 'save search' for future reference and you can elect to receive email notifications whenever an ad gets posted that meets your criteria!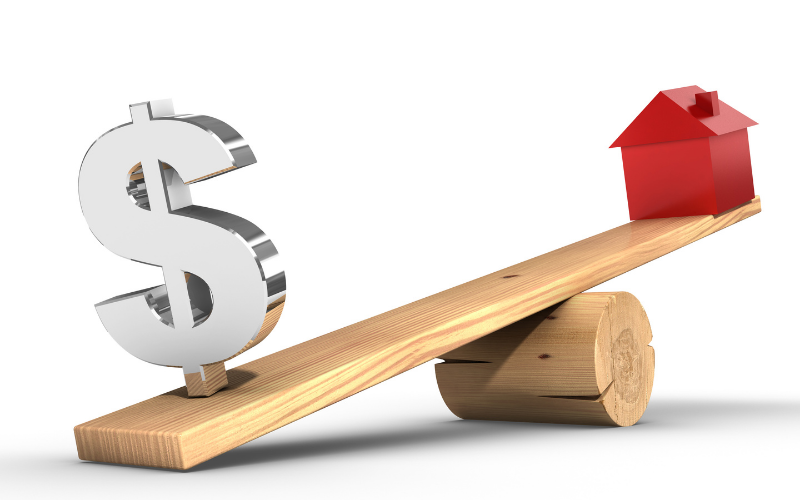 FSBO Sites - These For Sale By Owner sites are similar to Zillow but are exclusively for the owners, not agents. There are agents who want to sell their own property and that's fine because that is the owner. Here are a few of the most popular sites to check out:
Best Tools for Reaching Out to Sellers
Get control of your time by leveraging our tools to do the dirty work for you. Be the first point of contact with motivated sellers, giving you the upper hand and getting your hands on more deals before your competition even gets the mailer out! Grab the D4D app and start driving today!
App for iPhones or App for Androids
The Public Records Online Directory is a Portal to those Tax Assessors', Treasurers' and Recorders' offices that have developed websites for the retrieval of available public records over the Internet.
Examples of records that can be accessed include deeds, mortgages, assessment data, tax details, and parcel maps.
BeenVerified Skip Tracing
People Search is a powerful tool that may let you see a more complete picture of a person. If you have a person's name, you may be able to uncover useful information to help you make important decisions about who you interact with online and in real life.
BeenVerified's People Search tool combs through billions of data points across dozens of public databases and prepares a detailed report that may include current and past addresses, contact information, employment history, social media accounts and potentially more.
Tracking Spreadsheet (Paid Version)
Cras faucibus purus tincidunt tincidunt mollis. Fusce placerat augue et porttitor sodales. Ut tincidunt leo in arcu suscipit ultrices. Morbi volutpat imperdiet molestie. Pellentesque magna tellus, tempor in tincidunt sit amet, placerat a mi. In dolor quam, hendrerit a orci eget, accumsan bibendum sapien. Curabitur hendrerit mi massa.
Best Books for Reaching Out to Sellers