Be the Bank by Investing in Notes
Very few have heard of note investing, but it's quite lucrative and provides multiple exit strategies. To put it simply, notes are IOU secured by the property. You can create the note using seller financing or purchase an already existing note from another investor.
Another way to look at notes is you become the bank, not the landlord. If a tenant breaks something or skips out, the landlord still has the pay the mortgage. You are that person the landlord pays without you having to deal with the stresses of tenants. This alone makes note investing intriguing. Let's explore a few other interesting details of note investing.
Where Do Notes Come From?
There are various avenues that you can acquire notes. You can create a note by offering seller financing to your borrower. That note, in turn, can be sold to another investor either in full or partially (first or last half of the loan or agreed upon months). Either way, the money is made from the interest of the loan.
If the loan gets behind, the lender (you) can offer to re-structure the loan to make it easier for the borrower to make their payments. This is advantageous for you as the note holder, because the longer the loan, the more money you make.
You can also obtain deeply discounted loans directly from the bank. Most of these will require you to invest in pools of loans instead of just one loan, a.k.a. one-offs. The pool can be any amount of loans, but once you have access to them, you can dive in and offer re-structuring to the borrowers that fell behind (non-performing). After a year of on-time payments, the loan is now called a performing loan and is much more valuable.
You can also buy directly from other note investors. This is advantageous when you just want to buy one to two loans instead of a pool. Some note investors still want control of their notes and will offer you a portion of the loan. These are called partials where you buy the first or last half of the loan or you can buy a block of months. Here you will receive interest income from those agreed upon months and afterward the loan reverts back to the original note holder.
You may be asking why would a note investor only sell a partial? Sometimes the note holder needs cash for an emergency or to obtain another deal. The person buying the partial doesn't have to come out of pocket that much compared to buying the entire loan. So they can earn interest on their money without risking the entire amount.
To get a better idea of what it's like to be a note investor, here's a great video from Tracy Z and Fred Rewey, "A Day in the Life of a Note Investor." They will cover topics such as:
Setting up shop
Marketing
Gathering Information
Deal Analysis
Pricing
Making Offers
Working with Investors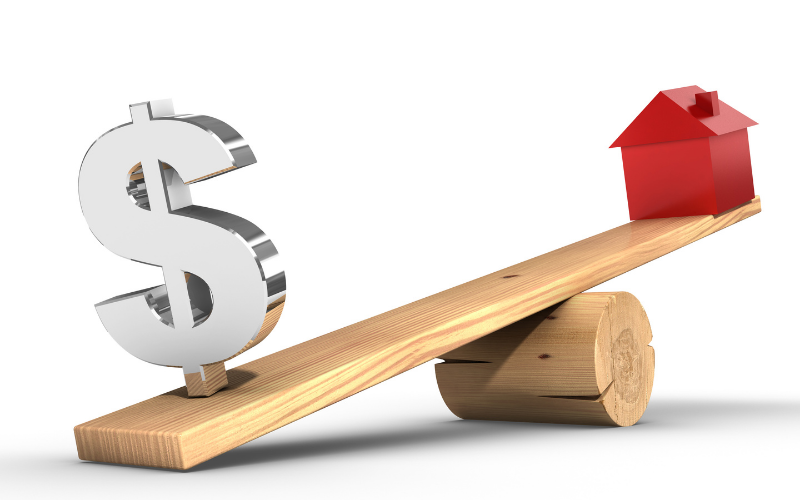 The big money is not in the buying or selling but in the waiting. - Charlie Munger
What are the Benefits of Owning a Note?
There is a multitude of benefits note investing offers. Passive income is one of the main reasons for investing. Having a reliable monthly income allows you time to do other things you enjoy most. As stated previously, you have the option to buy one note or a pool of notes generating multiple streams of income.
You also don't have to worry about the care and maintenance of the property. Regardless of whether the property is rented or the owner lives there, the loan still needs to get paid. This adds security without the hassles of being a landlord.
Another benefit of note investing is the various exit strategies that can make you money. Since you're getting the note at a discount, if the loan is non-performing, you can pass the savings to the borrower either by restructuring the loan to make it easier for them to make the payments or offering a discounted payoff of the loan. You can also offer a deed-in-lieu where the borrower can simply walk away from the loan without further damaging their credit or you can give them moving money as long as the house is clean and free of damages caused by the borrower. The worst case would be to foreclose on the property and in the best case, you can sit back and enjoy those regular monthly payments!
What If I Don't Have Money to Invest in Notes?
Never let a little thing like not having money stop you from getting into the note investing business! A great way to enter note investing is to be a note broker - a matchmaker between the person who owns the note and the person wanting to buy it. The best part, you don't need a license (but do double-check that in your state) and you don't have to close in order to pass the note deal to another investor.
You can also partner up with people who have money but just don't have the time to look for notes. With a little training from the courses recommended below, you can be on your way to brokerage note deals in no time!
The other option is to create an investment group where everyone puts in a certain amount of money and you look for the deals. The profit can be split equally or as the group agrees on.
Best Tools for Note Investing
Get control of your time by leveraging our tools to do the dirty work for you. Be the first point of contact with motivated sellers, giving you the upper hand and getting your hands on more deals before your competition even gets the mailer out! Grab the D4D app and start driving today!
App for iPhones or App for Androids
The Public Records Online Directory is a Portal to those Tax Assessors', Treasurers' and Recorders' offices that have developed websites for the retrieval of available public records over the Internet.
Examples of records that can be accessed include deeds, mortgages, assessment data, tax details, and parcel maps.
Tracking Spreadsheet (Free version)
Cras faucibus purus tincidunt tincidunt mollis. Fusce placerat augue et porttitor sodales. Ut tincidunt leo in arcu suscipit ultrices. Morbi volutpat imperdiet molestie. Pellentesque magna tellus, tempor in tincidunt sit amet, placerat a mi. In dolor quam, hendrerit a orci eget, accumsan bibendum sapien. Curabitur hendrerit mi massa.
Tracking Spreadsheet (Paid Version)
Cras faucibus purus tincidunt tincidunt mollis. Fusce placerat augue et porttitor sodales. Ut tincidunt leo in arcu suscipit ultrices. Morbi volutpat imperdiet molestie. Pellentesque magna tellus, tempor in tincidunt sit amet, placerat a mi. In dolor quam, hendrerit a orci eget, accumsan bibendum sapien. Curabitur hendrerit mi massa.
BeenVerified Skip Tracing
People Search is a powerful tool that may let you see a more complete picture of a person. If you have a person's name, you may be able to uncover useful information to help you make important decisions about who you interact with online and in real life.
BeenVerified's People Search tool combs through billions of data points across dozens of public databases and prepares a detailed report that may include current and past addresses, contact information, employment history, social media accounts and potentially more.
Best Courses for Note Investing
Best Books for Note Investing
REAL ESTATE CALCULATIONS AND TAXES