Leveling Up with Fixing and Flipping Houses
If you ever wanted to test your cat-herding skills, flipping houses is possibly one of the most profitable ways to go! Despite what you see on HDTV, flipping is quite extensive and rewarding at the same time, but it does require a team to make everything run as smoothly as possible.
How does one get started in flipping and this be accomplished remotely or is it better to stick to your own neck of the woods? Here's a brief overview and the answers to your questions and more...
What is "Flipping Houses" and Do You Need a Lot of Money to Get Started?
The term "flipping" means that you're not intending to keep the property after the repairs are completed. You're literally fixing the house and flipping, or selling, the house to either another investor looking for passive income from rent or financing or to an end-user such as a family who will live in the house and call it home.
You do need money to buy the property; materials and labor to fix it up; holding costs such as mortgage payments for the time you own it; closing costs for both buying and selling; and marketing costs to find the lead and to sell it to the investor or end-user.
However, if there's a good spread between what you paid for it and what you're planning to sell it for, you have room to bring other people's money to the table without having to fully come up with it on your own. In some cases, you can joint venture (JV) with a partner (or partner with us) who would be willing to fund the deal if you're willing to get the property ready for the market.
If you think you have a deal but need funding, reach out to us and let's see if we can do business together.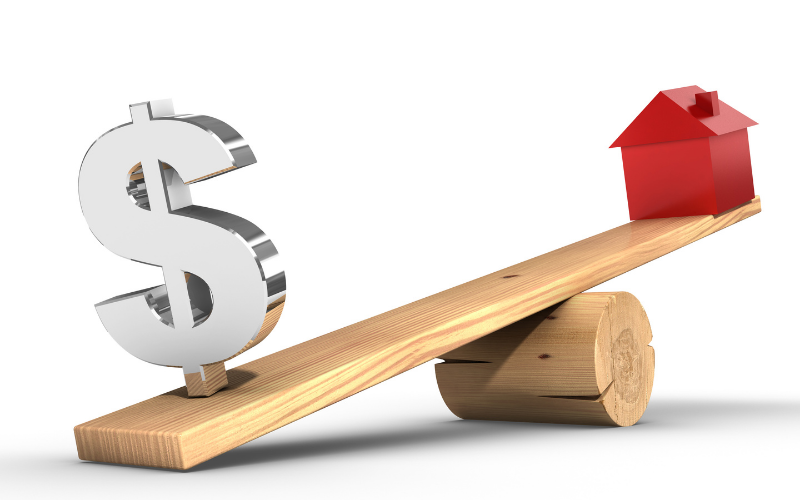 How Does One Get Started?
There are many thoughts around this question, but from our experience, having an established team set up with the same goal of successfully building your real estate investing business seems to work best. Here's why -
Doing everything by yourself takes a lot more time and considerable effort. You will be tempted to wear many hats at first, but sharing the workload will allow you to get the rehab done and sold faster, so you can focus on the next rehab.
The people you hire will be much better at what they do compared to you learning from scratch. Yes, you could do your own taxes, but the services of a CPA, who is solely focused on accounting and tax law, will pay for itself through the time saved and from deductions you wouldn't find easily online.
In some cases, you HAVE to hire members of your team such as a title company to close deals, a general contractor to pull permits, electricians, plumbers, etc. Just make sure you get pricing and compare companies. You may even receive discounts if you use the same companies for future rehabs.
Check out our Building a Successful Real Estate Team page for more details.
Now that you have your team in place, you need leads. Whether you generate the leads yourself, buy a contract from a wholesaler, or hire a real estate agent to find properties for you, you need a steady stream of deals flowing in your business.
Now that you have several potential deals in front of you, how do you analyze these to determine the best possible fix n flip? Here's a video that walks you through how to analyze a deal for maximum profit:
Closing on the deal starts the clock where time really IS money! The faster you can properly rehab the home and get it back on the market, the less you have to pay holding costs and the faster you'll get paid!
If you used an agent to purchase the property, perhaps that same agent can help you sell it quickly. Or go to Zillow, put in your target city and state, then choose Solds to view properties that recently sold in your area. By looking at each listing, you can see how much the seller was asking and how close they got to their asking price. Also, look to see how long it took the agent to sell it. If you start to see the same name pop up with great sale times, that agent just might be worth reaching out to!
Once it's on the market, the house needs to look clean and free of debris. Mow the lawn, paint if needed, and give the house the best first impression to buyers looking to live in the home. Soon you'll be back at the closing table with a check in hand!
Some Things to Consider When Flipping Properties
Flipping houses offer a wide array of opportunities such as:
Keeping some of the properties and renting them out for cash flow.
Moving to larger properties such as multi-family homes or small apartments. This is sounds intimating, but after you get a few flips under your belt, you'll be ready to take on that if you choose.
You can specialize in certain types of property such as mobile homes, shipping containers and tiny homes, beach houses, etc. Your imagination is your only limit!
All the tools you need to grow your real estate investing business. All in one place.
Convert more of your leads into deals with the all-in-one growth tool built for real estate investors.
PropStream® is the most trusted provider of comprehensive real estate data nationwide. We empower real estate investors with the data, investor tools, and marketing solutions needed to make informed decisions and stay ahead of the game.
Use the House Flipping Calculator on BiggerPockets to decide if a fix and flip deal would be a solid addition to your portfolio. Begin using the fix and flip calculator by simply starting a report and following the steps of inputting the property, purchase, and sale information. Once users have entered this information, they will be able to review the results of the report to analyze if each fix and flip deal is right for them.
One of the most important numbers to get right when analyzing a deal is the cost to rehab the property.
But this complicated process has been made simple through the new Rehab Estimation Calculator!
Best Courses for Flippers