Creating Passive Income Buying & Holding Properties
Buy and hold strategy is one of the best ways to receive passive income while you focus on building your real estate investing business. The passive income typically comes from the cash flow received from rents, but can mortgages if you decide to be the bank for a borrower who could not qualify for a bank loan. You can learn more about seller financing here.
This strategy also works well when combined with wholesaling and flipping. Let's take a look at that as well as answer typical questions we receive from investors considering the buy and hold strategy.
How Does the Buy and Hold Strategy Work?
If you've ever heard of Rich Dad Poor Dad by Robert Kiyosaki, he discusses the difference between active and passive income. Briefly, active income happens when you buy and sell short-term, usually under a year. Wholesalers and flippers are examples of active income. If they stop looking for deals, the money stops too.
Passive income such as buy and holds, seller financing, and notes offer the investor long-term income for as long as they own or control the property and they don't necessarily need to manage the properties to make money. However, they still need to be profitable and that means making sure they choose the best tenants for their houses.
The process is pretty straightforward. You find a property in the best neighborhood that your budget allows, clean it up or make any needed repairs and find a tenant who wants to move in. The rent needs to be higher than the mortgage payment as well as expenses in order to be profitable. If you bought a killer deal, then the profit margins will be sweet. Usually, it takes quite a few rentals before you can live off of your investments.
Acquiring turn-key houses (properties that are in move-in condition) can be pretty easy. Check with your local real estate agent or go to a local REIA meeting to connect with other investors looking to sell their properties at a discount. If you don't mind doing a little extra work, you can get a house needing light rehab at a very good price, just be sure you factor in the repair costs.
How to Analyze a Buy and Hold Deal?
Since money is made from the purchase of the property, taking the time to analyze the deal is essential! When looking at a lot of properties, it's recommended to do a quick analysis first, then as you hone in on your top 2 or 3, then you can go deeper to find which of those is the best fit for your business.
Here's a great video from Bigger Pockets that shows you the 'quick & dirty' way to analyze properties.
Finding a Tenant for Your Property
Once you've bought the property, cleaned it up, and made the necessary repairs, you're ready for a tenant. We prefer using a property manager for this aspect of the business because it separates you, as the owner, from the tenant. This is especially helpful when the tenant is late. A property manager has a less emotional attachment and knows it's their job to collect rent or evict them.
One way of obtaining tenants that will stay long-term is through a government program (HUD) called Section 8. There is usually a waiting list of people who cannot afford to rent their rent on their own, so the government helps by paying you, the landlord, a large portion of the rent, and the tenant pays the balance. Because the tenant waited so long to qualify for a house, the chances of them damaging your property are minimal.
Does that mean it's easy money? Nope. Because HUD (Housing and Urban Development) is involved, there will be inspections before they move in as well as yearly inspections. They can seem to be picky, but they are just making sure the house is safe for the family that will be moving in.
Also, just because the Section 8 tenant waited for a house doesn't mean they won't be difficult. We've found that regardless of where the tenant comes from, making sure the house is in great condition as well as treating them kindly and respectfully goes a long way towards building a profitable long-term relationship.
Section 8 is just one avenue. There are plenty of amazing tenants out there looking for a beautiful home you can provide. Here are a few tips when choosing tenants for your properties:
If your budget allows, consider hiring a property manager. You'll pay around 10% of the rents received, but it's so worth it. Just make sure you're following up with the property manager.
Know the landlord-tenant laws in your state. The Fair Housing Acts outlines the laws regarding discrimination when it comes to selecting a tenant.
Advertise on sites such as Facebook, LinkedIn, Rentals.com or RentalHomesPlus.com and avoid posting on Craigslist! We've had scammers in the past trying to collect money from one of our ads! Fortunately the prospective tenant informed us of this and we took the ad down.
Be sure to screen the tenant's background. Have they ever been evicted, convicted, etc? If so, why? These are hard questions to ask, but you're hoping for a long-term rental, so you should know what you're getting into.
Get the lease signed, collect the security deposit and rents, and make sure everything clears before handing them the keys.
Do a video walk-through with the new tenant and if there are any issues with the house, make sure it's noted on the video. When the tenant does move out and looking to receive their security deposit, you both had video evidence of how the property looked before they moved in.
Now that you have your tenant in place and the rent is coming in regularly, repeat the process to secure your next investment property.
Words of advice: If at all possible, we recommend not spending the monthly income until you have enough saved up in case of emergencies. There's nothing as heart-sinking as not having enough money to fix problems that arises in the home. For added protection, we recommend having a homeowners warranty for your rentals. This ensures the major things are covered such as air conditioners, plumbing, electrical, appliances, etc.
Other Types of Buy and Hold Strategies to Consider
Not sure what to write here. I'll circle back.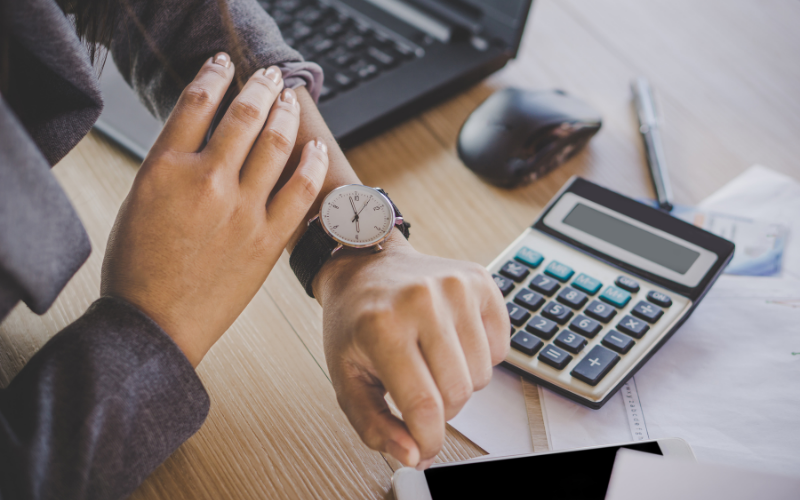 Best Tools for Buy and Hold Investing
Get control of your time by leveraging our tools to do the dirty work for you. Be the first point of contact with motivated sellers, giving you the upper hand and getting your hands on more deals before your competition even gets the mailer out! Grab the D4D app and start driving today!
App for iPhones or App for Androids
The Public Records Online Directory is a Portal to those Tax Assessors', Treasurers' and Recorders' offices that have developed websites for the retrieval of available public records over the Internet.
Examples of records that can be accessed include deeds, mortgages, assessment data, tax details, and parcel maps.
Don't pay too much for your next rental! Use the BiggerPockets Buy Rehab Rent Refinance Repeat Calculator to keep your math accurate and conservative to maximize your return on investment and increase your chance for success.
BeenVerified Skip Tracing
People Search is a powerful tool that may let you see a more complete picture of a person. If you have a person's name, you may be able to uncover useful information to help you make important decisions about who you interact with online and in real life.
BeenVerified's People Search tool combs through billions of data points across dozens of public databases and prepares a detailed report that may include current and past addresses, contact information, employment history, social media accounts and potentially more.
Best Courses for Buy and Hold Investing
Best Books for Buy and Hold Investing
AIR BnB and OTHER SHORT-TERM RENTALS
OTHER TYPES OF CASH FLOW INVESTMENTS
REAL ESTATE CALCULATIONS AND TAXES